Rally Sunday February 26, 2017
Celebrating Black History
Join Us In Welcoming Senator Rosa Franklin On Sunday, February 26, 2017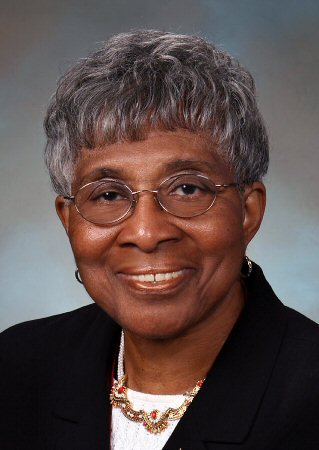 Senator Rosa Franklin served as President Pro Tempore of the Washington State Senate from 2001- 2002 and from 2005-2010 during her years of service in the Senate from 1993 to 2010 and also served as Washington State Representative in Pierce County's 29th district from 1991 to 1993. Ms. Franklin graduated from the University of Puget Sound and received her MS (Masters in Social Science and Human Relations) from Pacific Lutheran University in 1974.
Ms. Franklin was the first African-American woman elected to the Washington State Senate. She retired in 2010.
Past and Present Affiliations: AHEC Board, Western Region, NAACP, Pierce County League of Women Voters', Speakers Bureau, Safe Streets, and Tacoma Urban League. Senator Franklin was recognized with the following Awards: Legislator of the Year, Washington State Labor Council, 2004;Inducted into the Washington State Nurses Association Hall of Fame, 2002; Stafford Study Club; Outstanding Volunteer, Pierce County Government; Honorary Citizen, Citizen of Tacoma; Washington Assn. of Community College Women's Programs; Pierce County Nurses Association; Democratic Woman of the Year, Washington State Federation of Democratic Women; Thurgood Marshall Award, African Americans Port of Tacoma; Alpha Kappa Alpha Sorority for Western Regions, Regional Directors Distinguished Public Service Award; Breaking the Glass Ceiling Award, 2001, Washington Women's Political Caucus; Lifetime Achievement, Washington State Democratic Party, 2000; Girl Scouts of America, Pacific Peak, 1999 Woman of Distinction; Outstanding Non-Veteran, 1995; Ever Active Tribute to Excellence Award, 1995. Honorary Firefighters Awards-Local 31, Tacoma-2005; Benedict Good Samaritan Waverley Nurses, Mary L. Little Award; Outstanding Contribution to the Profession of Nursing.
Mrs. Franklin has given her life in service to people and continues to do so.